---
Friday, April 21, 2017
---
Wednesday, April 19, 2017
The Readers are Leaders REGIONAL CHALLENGE is TODAY!!
The OLS Readers Are Leaders team going to the Regionals is the Grade 6 Awesome Orange Readers!!
UPDATE: Our OLS Readers are Leaders team WON at the Regionals today and will continue onto the FINALS next Thursday, April 27 at St. Andrews ~

We are very proud of you...CONGRATULATIONS and keep on reading!!!!!
---
Monday, April 3, 2017
A BIG THANK YOU to our Grade 5 & 6 Library Monitors
---
Monday, January 9, 2017
---
Reminder for LIBRARY CHECKOUT DAYS...

---
Monday, January 2, 2017
WOW! Did you know...
There were over 500 books catalogued for our library in 2016!!
We are fortunate to have an amazing selection of books added to our library EVERY year :)
HAPPY READING!!
---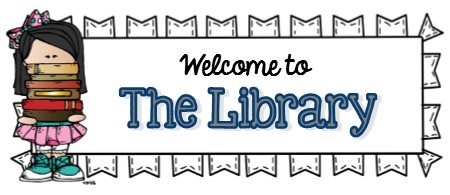 Our Lady of Sorrows school library is an inviting and positive place for students to come and develop a love of reading, as well as develop skills for identifying, locating and evaluating varied informational sources.
Through a collaborative effort between the teacher-librarian and the classroom teachers, an effective school library program has been created to promote avid readers and information literate citizens.
The program provides instruction in the areas of curriculum support, information literacy and literature appreciation.
LIBRARY GOALS:
Mrs. Bond (Teacher Librarian/Resources/Vice-Principal
* To promote reading - "reading for enjoyment" and "reading for information", thus increasing the students' success in all subject areas.
* To ensure that students and staff are effective users of information and ideas.
* To empower students to be critical thinkers, enthusiastic readers, skillful researchers and ethical users of information.
* To collaborate with classroom teachers and specialists to design and implement lessons and units of instruction, and to assess student learning and instructional effectiveness.
LIBRARY MANAGEMENT DUTIES:
Mrs. Morena (Library Technician) works on Mondays, Wednesdays and Fridays
* Catalogue and code new books (400 yearly averages)
* Prepare books for circulation
* Reserve, circulate, renew and discharge (weed) books and other materials
* Provide assistance to teachers and students by locating materials and helping complete special projects
* Answer routine reference inquiries
* Guide patrons in finding and using library resources, including reference materials and computer use
* Train student library monitors and supervise their work
* Sort books, publications and other items according to procedure and return them to shelves or storage areas
* Deliver and retrieve items throughtout the library and school (classrooms) by hand or using pushcart
* Take action to halt disruption of library activities by problem patrons
* Organize and maintain records relating to circulation and library material/equipment
* Issue identification cards (Library cards) to borrowers and enter and update patrons' records
* Send out Notices for Overdue Library books
* Design, customize, update and maintain Library & School web pages and Update Databases (Library web page, Edit School front page website, Teachers' webpage upon request, Photo Gallery, Circulation reports and Year-End Inventory)
* Take photos of New Library books, Library Display Boards, student Library activities and Special School events for the Library and School Website
* Prepare books for binding (tape edges to prolong life of books)/ Repair damaged books
* Design posters and Library Bulletin boards and special displays to promote Library programs
* Prepare "Gift Board Certificates" for Outstanding students' school work presented every 2 months
* Early Morning "Outdoor" Supervision duties (Mondays & Fridays)
"The Library is more than just books; it is a place where meaningful experiences can foster the love of literature and learning".
For this reason, various school-wide events and activities throughout the year help to achieve this: Book Fair, Character Dress-up Day, Classroom Door Decorating Contest, Family Literacy Day, Readers Are Leaders and "Read, Write and Roar" (BC Lions with LEO the Lion).
We sincerely look forward to working with your children again this year and watch them grow as readers!
If you have any questions, please contact us at the school.
HAPPY READING!!
Kindest regards,
Mrs. Bond & Mrs. Morena